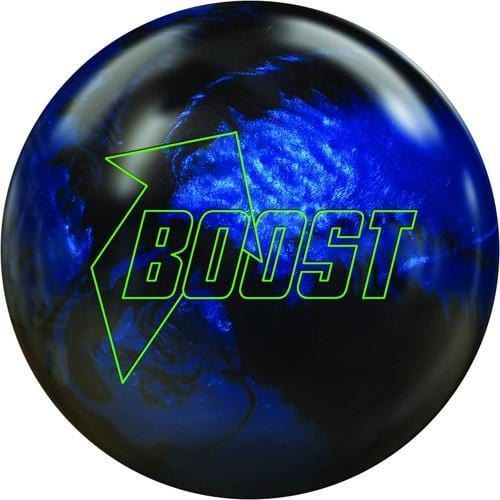 900Global Boost Hybrid Blue Black Bowling Ball
Sold out
Original price
$89.95
-
Original price
$89.95
The Boost will be the perfect choice for a longer look on drier lanes. Whether you're just stepping into your first reactive ball or an experienced bowler filling in your arsenal, every bag needs a Boost.

The classic S43 Hybrid Coverstock creates length downlane, perfect for drier oil conditions.
The Launch Symmetric core enables a sharp turn and pop off the spot at the breakpoint.
The Boost is YOUR Dry Lane Ball! 
Coverstock: S43 Hybrid
Color: Blue Pearl/Black Solid (Actual ball color may vary.)
Finish: 2000 Grit, Polish
Core: Launch Symmetric
Flare Potential: 4-5"
RG: 16# 2.52, 15# 2.54, 14# 2.56, 13# 2.58, 12# 2.61, 11# 2.70, 10# 2.77 Diff: 16# 0.045, 15# 0.043, 14# 0.041, 13# 0.041, 12# 0.039, 11# 0.018, 10# 0.030 Lane Condition: Dry 
WARRANTY
1 Year Complete Warranty