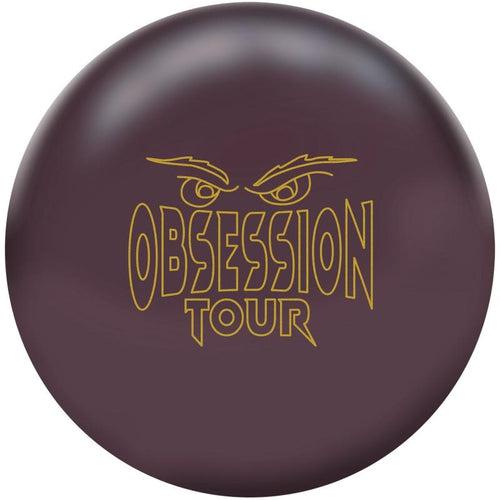 Hammer Obsession Tour Bowling Ball
Sold out
Original price
$184.95
-
Original price
$184.95
Hammer Obsession Tour Bowling Ball
Release Date: February 18, 2021
The Obsession and Obsession Tour have the same core shape; however, the Tour edition differential is .016 points lower, creating less flare, less hook, and a more controllable reaction compared to the regular Obsession.
OBSESSION TOUR
The Obsession Tour will create a unique reaction that will allow many players to stand closer to the dry and be great for higher rev players. It uses an updated version of the Tour cover found on the Web Tour balls. Featuring Dot Technology, which allows you to drill anywhere which makes this ball even tougher.
Hammer recommends Tough Scrub to keep your Obsession Tour performing its best!
BALL SPECS
PERFORMANCE High
PART NUMBER 60-106484-93X
COLOR Burgundy
CORE Obsession Tour
CORE TYPE Asymmetric
COVERSTOCK TourV2 Solid
COVER TYPE Solid Reactive
FINISH 500, 1000 Siaair Micro Pad
WEIGHTS 16-12 Pounds
LANE CONDITION Medium to heavy oil
REACTION Strong midlane and backend
WARRANTY Two years from purchase date
RG / DIFF / ASY
16 lb – RG (2.484) DIFF (0.029) ASY (0.011)
15 lb – RG (2.469) DIFF (0.034) ASY (0.013)
14 lb – RG (2.485) DIFF (0.034) ASY (0.013)
13 lb – RG (2.597) DIFF (0.041) ASY (0.014)
12 lb – RG (2.593) DIFF (0.041) ASY (0.014)