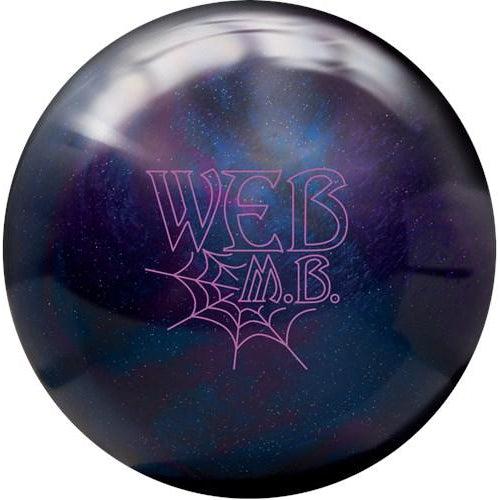 Hammer Web M.B. Pearl Bowling Ball Dark Blue/Purple
Sold out
Original price
$164.95
-
Original price
$164.95
The Hammer Web MB features an elongated version of the Spheroid core from the Web, Web Pearl, and Rhodman Pearl, combined with the brand new Semtex NE Pearl coverstock. The elongation of the core design adds an intermediate differential, making this the first asymmetrical ball under the Web nameplate. The blue/purple with sparkle coverstock comes out of the box finished with 500/1000 SiaAir and Crown Factory Compound, providing increased length compared to the other new release in this line, the Black Widow 2.0.
The glossy box finish wastes very little energy getting downline and easily glides to the breakpoint. The Web series of balls has quickly become synonymous with performance and has been revered by Hammer fans. The Web and Web Tour offered two distinctly different core numbers, producing versatility, and helps fill out any bowler's arsenal.
The Web M.B. (Mass Bias) incorporates an elongated version of the Spheroid Core shape, creating asymmetry and more ball reaction shapes for the Web and Hammer lovers. The Web M.B. booms on the backend, its shiny finish and easy length create a perfect match with the Black Widow 2.0. The cover is a familiar and popular Semtex base, found on previous Black Widow balls, and is enhanced with new additives for ideal performance on medium oil.
Specifications
Color: Dark Blue/Purple
All colors do vary somewhat from the picture shown
Coverstock: Semtex NE Pearl
Core: Spheroid Asymmetrical
Finish: 500, 1000 Siaair/Crown Factory Compound
Reaction: Skid/Flip
RG: 2.480 (15# ball)
Differential: 0.048 (15# ball)
Hook Potential: High
Length: Late
Recommended Lane Condition: Medium Oil
FCC Rating: Total-25.75, Finish-8, Core-8.25, Cover-9.5