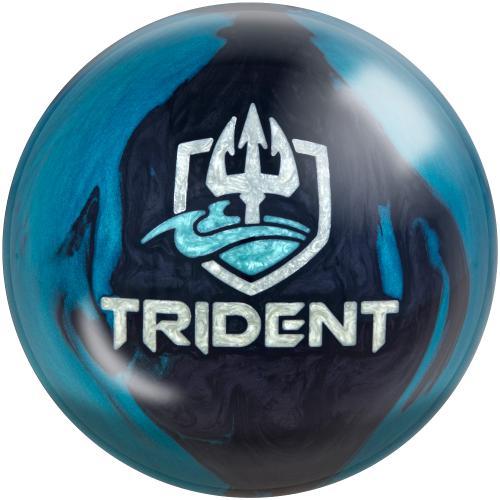 Motiv Trident Nemesis Bowling Ball
Sold out
Original price
$159.95
-
Original price
$159.95
Motiv Trident Nemesis Bowling Ball
Color: 

Teal/Black Pearl 

Coverstock: 

Infusion HV Pearl Reactive

Weight Block: 

Sidewinder

Factory Finish: 55

00 Grit LSS

Flare Potential: High
Radius of Gyration (RG): 15lbs - 2.52
Differential (Diff): 15lbs - 0.049
Intermediate Differential (Diff): 15lbs - 0.013
Fragrance: N/A
Motiv Trident Nemesis Bowling Ball Features:

Lets get right to it the new Trident Nemesis is undoubtedly the most angular asymmetric ball ever created by MOTIV!  It proudly features our latest Infusion HV (High Volume) Pearl Reactive cover technology and new Sidewinder asymmetric weight block design. Intended for medium-heavy oil conditions, the Trident Nemesis has impressive backend motion and powerful continuation.
The new Sidewinder weight block expands the MOTIV spec range within the asymmetric category making the Trident Nemesis a very attractive ball because of the impending balance hole rule change coming in 2020. Asymmetry will give ball drillers more influence over ball motion. The Sidewinder design is featured in every Trident Nemesis from 16 down to 12 pounds.
The Infusion HV Pearl Reactive cover used on this Trident is at the forefront of innovation. With the introduction of Infusion Pearl Reactive cover on the Supra, we saw more angle than ever from a MOTIV ball. However, the Supra was intended for lighter oil conditions, so the task was to tune an already great cover to handle more oil without sacrificing down lane motion. After extensive testing, Infusion HV was developed. This cover creates more traction in the oil, yet still creates all the angle a bowler could need.
The Trident Nemesis is impressive on and off the lanes. The gorgeous Teal Pearl and Black Pearl cover has a polished 5500 Grit LSP finish and utilizes a ball pattern with bold blocks of color. This look is complemented with Silver Pearl and Aqua Pearl NeoMark graphics.