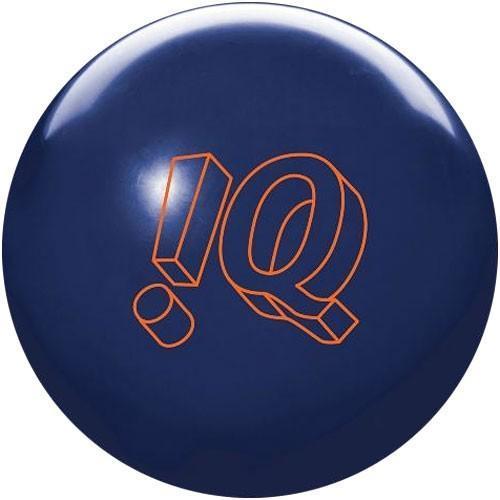 Storm IQ Tour Midnight Blue Bowling Ball
Original price
$144.95
-
Original price
$144.95
The Master line features new technology with innovative core designs and coverstock combinations that yield a wide variety of ball reactions. Often you need a stronger core and cover like that of the Modern Marvel, but sometimes lane conditions can get a bit tricky or a little squirrely. When that happens, you need something to calm down the dreaded over-under reaction and get you back in the pocket! 


The Master line has long helped players across the globe achieve great levels of success. Look for the new IQ Tour Edition to continue that tradition. With marvelous predictability and unwavering reliability, the IQ Tour Edition is sure to become your new benchmark ball. The C3 Centripetal Control Core has a similar shape to the original Centripetal Core but is created with different densities that produce lower differential, creating ample midlane roll with a smooth transition.
This fast-revving symmetrical shape is unique in its mass distribution and is the brain behind it all. Prepped with a perfectly balanced 4000-grit Abralon finish, the IQ Tour Editions proved R2S solid coverstock ensures great traction and performance. You may know that coverstocks come in a variety of levels of aggressiveness. Since we built the IQ Tour Edition to be the foundation of your arsenal, you can be confident in the fact that this ball will be consistent across a variety of lane conditions. 
Specifications
Performance Level: Upper Mid Performance
Color: Midnight Blue (Actual ball color may vary.)
COVERSTOCK: R2S Solid Reactive
CORE: C Centripetal Control Symmetrical
FACTORY FINISH: 4000-grit Abralon
FRAGRANCE: Apple Crisp
RECOMMENED LANE CONDITION: Medium-Heavy Oil
RG: 16#-2.49, 15#-2.49, 14#-2.54, 13#-2.59, 12#-2.65
DIFFERENTIAL: 16#-.035, 15#-.029, 14#-.034, 13#-.045, 12#-.035