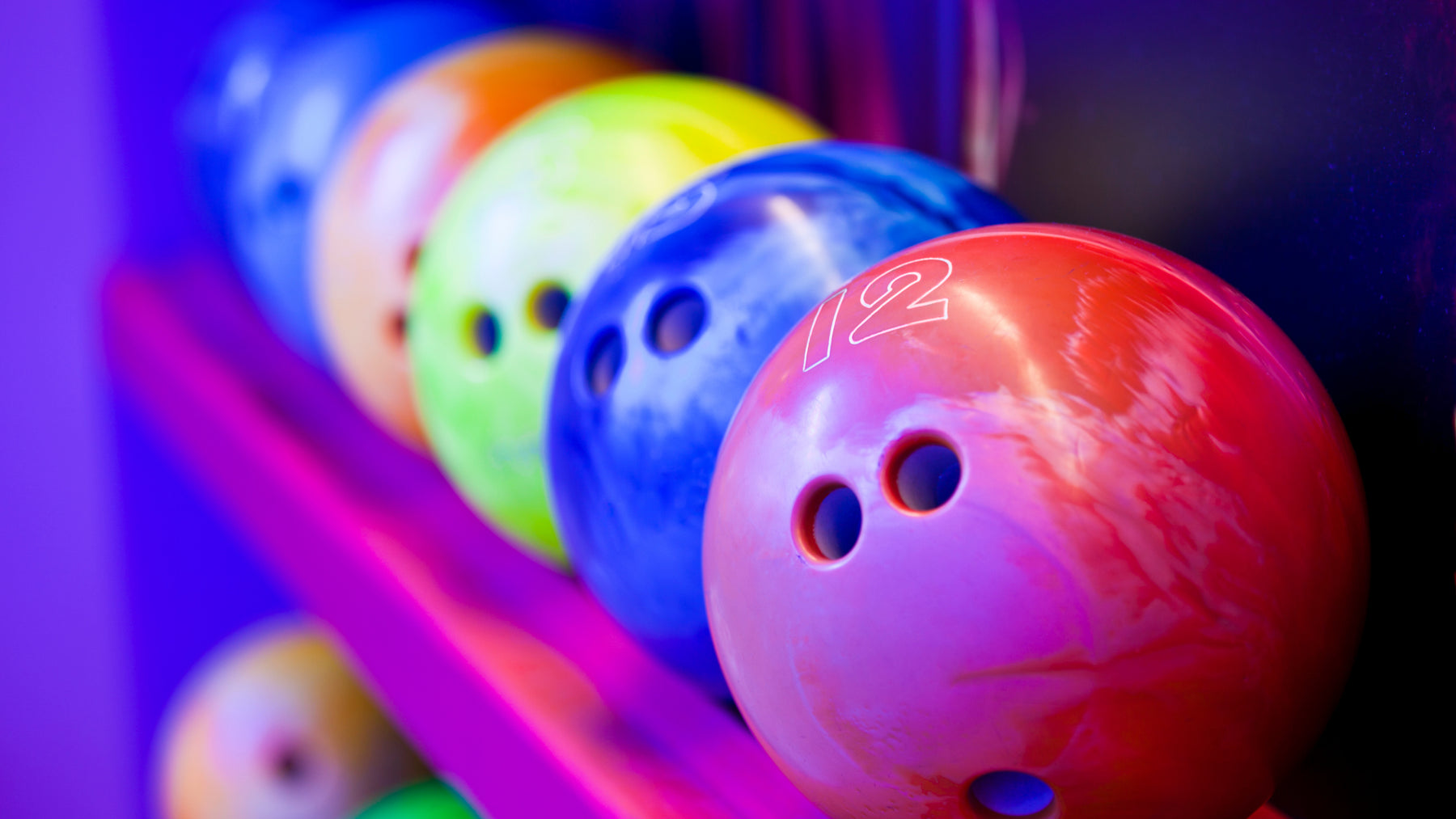 5 Best Bowling Balls For Beginners to Entry Level Performance
After a long night of fun at your local bowling alley with family and friends, did you find yourself waking up the next morning with a sore hand and possibly even blisters? The reasons vary, but most likely because of the house balls that you were using did not fit your hand properly. If bowling is something you enjoy, wether as a casual bowler or thinking about joining a weekly league, then you MUST purchase your own custom fitted bowling ball.
Today, we will break down our Top 5 Bowling Balls For Beginners.
5. Ebonite Maxim Bowling Balls are the perfect bowling ball choice for anyone looking for a spare ball or who is a straight bowler. The plastic/polyester coverstock will allow this ball to glide easily down the lane without providing any hook what so ever! The Ebonite Maxims are available in many color options and also glow under black light. They are a great option for the young and the old, being available in weights 6-16 lbs, and just about every weight in between. Great price point and durability makes this ball crack the top 5 for Best Balls for Beginners.
4. Brunswick TZone Bowling Balls are well known and one of the best selling plastic/polyester balls on the market. They come in weights 6-1 6lbs and in many vibrant color options. Once again, this ball is perfect for anyone looking for a ball that will go straight and not hook, making it a perfect spare ball choice for some. The TZones have a very hard shell which gives it its durability. You can never go wrong with keeping a Brunswick TZone in your arsenal.
3. Storm Mix Bowling Balls take it up a notch from the previous 2 balls. The Storm Mix can act like a  plastic/polyester ball but it is urethane, giving it the option to use as a spare ball but also a great choice to strike with! It also is available in weights 6-16 lbs and comes in many color choices. 
2. Storm Tropical Surge Bowling Balls come in as the 2nd best bowling ball for beginner bowlers. The Tropical Surge bowling balls are reactive and are intended for hooking. They have a very controlled and predictable hook which is perfect for the entry level bowler. They are available in 4 different color options to date and come in 10-16 lbs. The price point is just above the plastic/polyester bowling balls. 
1. Brunswick Rhino Bowling Balls come in as the best bowling ball for beginner or entry level bowlers! The Rhinos have been around for a very long time and it is not a coincidence. The Rhinos are a predictable hooking bowling ball meant for any lane condition with their reactive coverstock.  The symmetric core helps the Rhino roll smoothly down the lane giving it a controlled hooking motion. Available in multiple colors and in weights 10-16 lbs, and coming in with a price point just below the Storm Tropical Surges, the Brunswick Rhino is the go to ball for all beginner and entry level bowlers alike.