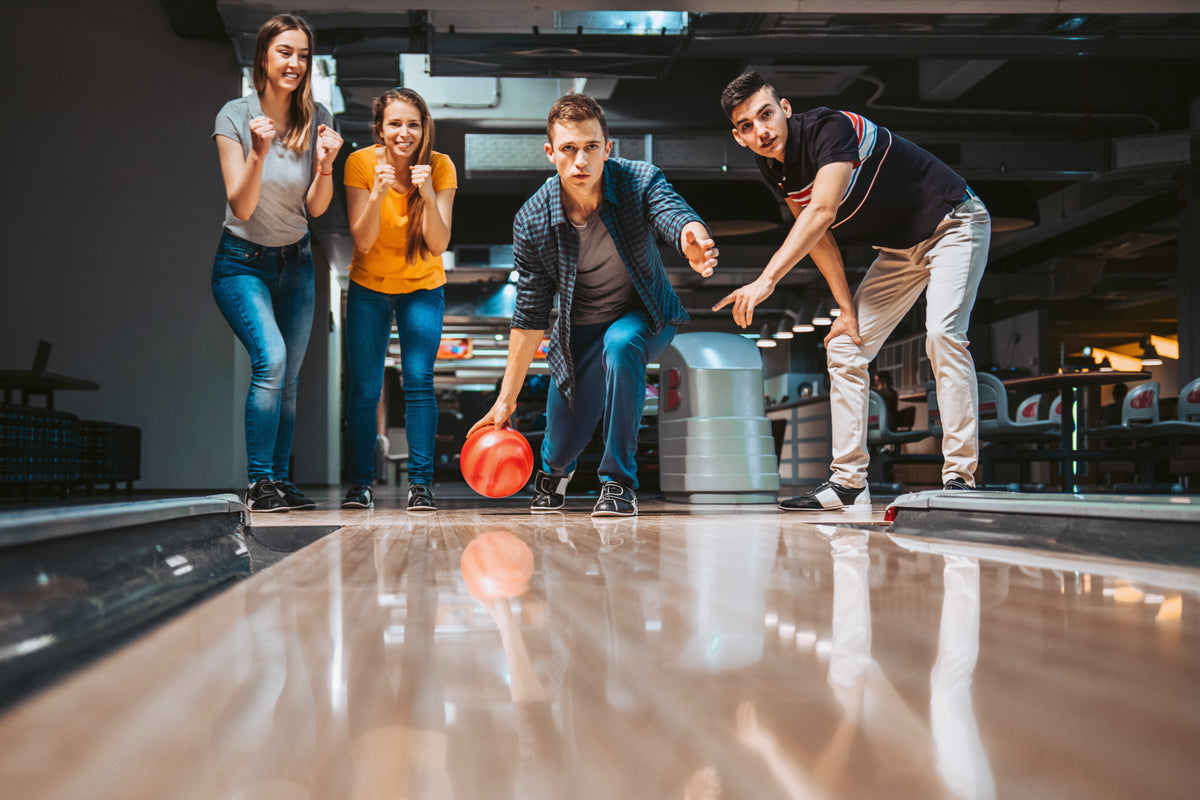 The Great American Bowler
Only in America would you have a classic recreational pastime requiring so much gear, and so much infrastructure – a bowling alley is one of the largest building footprints you're going to have in a given small community. It's just a big place. The per-game prices are usually nothing to sneeze at, either. 
However, there's something classically American about the pin-setter coming down, and the league bowler watching the scorecard, sitting back at the end of the lane, or the league team psyching themselves up to compete, week after week, and feeling right at home. 
That's why bowling has featured in so many aspects of American culture, for example, in cult films or punk music, and why we have so enshrined this beloved sport in our collective memory – also keeping the bowling alley alive as other kinds of businesses go extinct. 
Bowling Halls as Multi-Use Facilities
In many parts of America, bowling alleys have doubled as snack bars and arcades, not to mention concert venues, pool halls and hosts for various events from birthdays to weddings. It might seem strange to tie the knot in a bowling alley, or hold a wake for a departed league member there – but it has been known to happen. 
That's another part of the American bowling experience – the ecosystem or environment that you enter when you come in the front door. The bowling alley is a social place, a place, in the parlance of classic TV, "where everybody knows your name" – and there's a certain comfort to that. That's part of why bowling is still so popular, and why league players often stay with the sport for their entire careers. 
Bowling and Style
We've also cultivated a specific look for bowling gear – bowling shoes, bowling balls and specially designed bowling bags to hold the heavy sphere and accessories for important league play or just a pickup game at the local lanes. 
At Discount Bowling Supply, we have all of this – from the specially designed bowling balls that help you roll a strike, to the neatly archaic vintage-looking shoes, or a classic bowling bag that you can use to haul a bowling ball, or anything else, around. All of it is available at competitive pricing, and through a modern e-commerce experience, so that you can get to the lanes all geared up to play your best. Take a look at the whole spectrum of balls and gear and outfit your bowler's closet, for safe and effective long-term play and league competition.