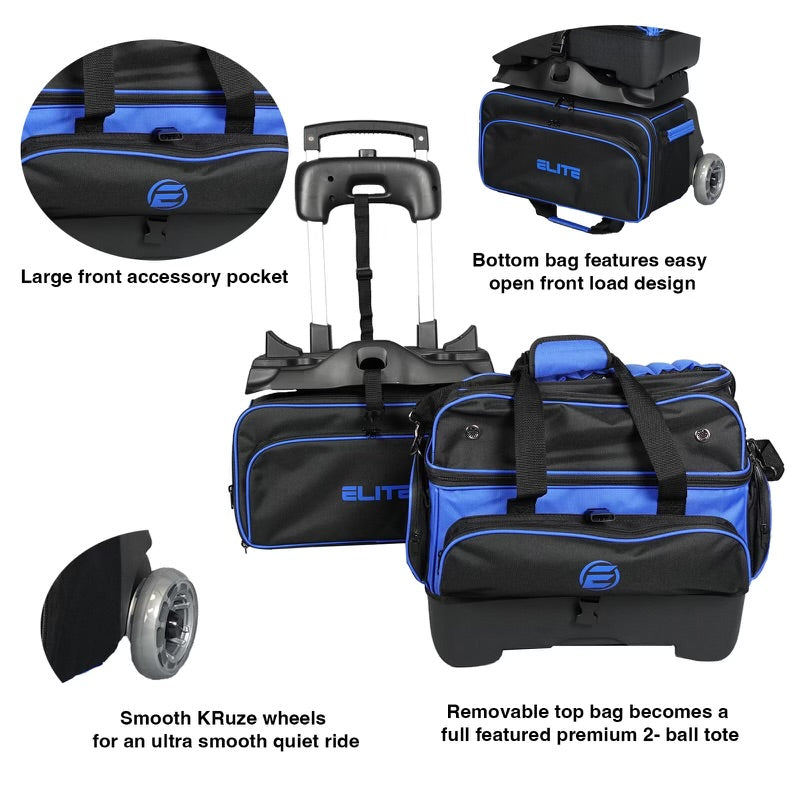 4 Reasons Why You Should Invest in a Quality Bowling Bag
A quality bowling bag is an essential part of any serious bowler's equipment arsenal. Whether you're a competitive league bowler or just like to hit the lanes for fun, investing in a bowling bag can make your experience much more enjoyable.
American consumers spend over $943 million on bowling accessories every year. Most avid bowlers realize that the right accessories play a big part in how well they play.
Are you curious about the benefits of buying a good bowling bag? If so, check out the useful information below.
1. The Durability Factor
For serious bowlers, investing in a quality bowling bag is vital. Not only do they protect and transport bowling gear with ease, but they're also incredibly convenient and come in various styles that can help you look like a pro on the lanes. Quality bowling bags are made from durable materials that are designed to withstand any abuse that comes with transporting bowling equipment.
Whether you're playing in a tournament or just going out for practice, the right bag can keep your bowling gear protected and secure so you don't have to worry about damaging it during transport. Furthermore, quality bowling bags provide added convenience for bowlers.
2. Keep Your Bowling Equipment Organized
A quality bowling bag is also a good idea for any bowler who wants to keep their equipment organized and accessible when they need it. A good bowling bag will have plenty of compartments, pockets, and straps that provide ample space for all your bowling accessories. This will make transporting your wrist guards, tools and towels/see-saws much easier.
Bowling bags come in several sizes, so you can choose one that fits the amount of bowling equipment you have. Most bags come with adjustable shoulder straps that make it easy to carry your bowling ball, shoes, and other items. Some bags are even made with a reinforced frame and wheels so they can easily be rolled from place to place.
3. Modern Bowling Bags Are Extremely Stylish
Bowling bags come in a variety of colors and styles, allowing bowlers to express themselves while carrying their bowling equipment. Bowling bags can be found in many vibrant colors, such as bright reds, blues and greens, and more subtle tones, like gray and black.
Many bowling bags also feature designs ranging from classic stripes to modern geometric patterns. Regardless of what your design tastes are, you can find a bowling bag option you love on the modern market.
4. Protect Your Bowling Equipment
Well-constructed bowling bags provide added protection for expensive equipment. They can make a big difference in bowling equipment's performance, comfort, and durability. The last thing you want is to crack your balling ball after dropping it. This is why you need to protect this investment with the help of a bowling bag.
All in all, investing in a good-quality bowling bag is essential if you want to take your game seriously and stay organized on the lanes. Discount Bowling Supply has you covered if you're looking for a good deal on a bowling bag.